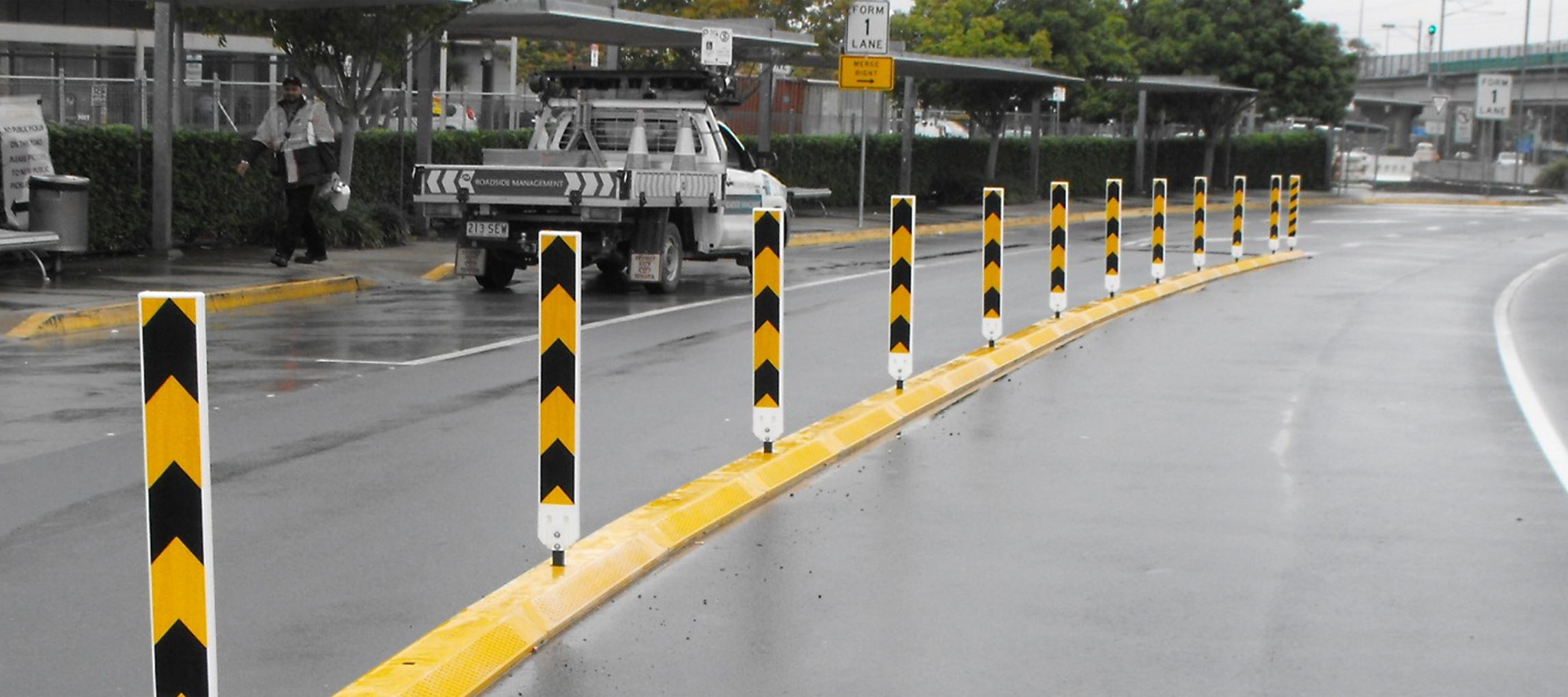 New bike lanes ease traffic congestion
Saferoads were contracted by Road Safety Services & Maintenance (RSSM) to supply traffic calming products as part of a rapid roll out, by Yarra City Council, of improved quick build bike lanes that stretch 100km through the Melbourne CBD and surrounding suburbs.
Our Solution
This initiative saw both Separation Kerb and Caterpillar Safe Cycle installed. These products are designed to direct and separate traffic whilst alerting drivers to the bike lanes.
Outcome
By increasing safety for bike lane users more people will be encouraged to ride, reducing congestion on roads and public transport.