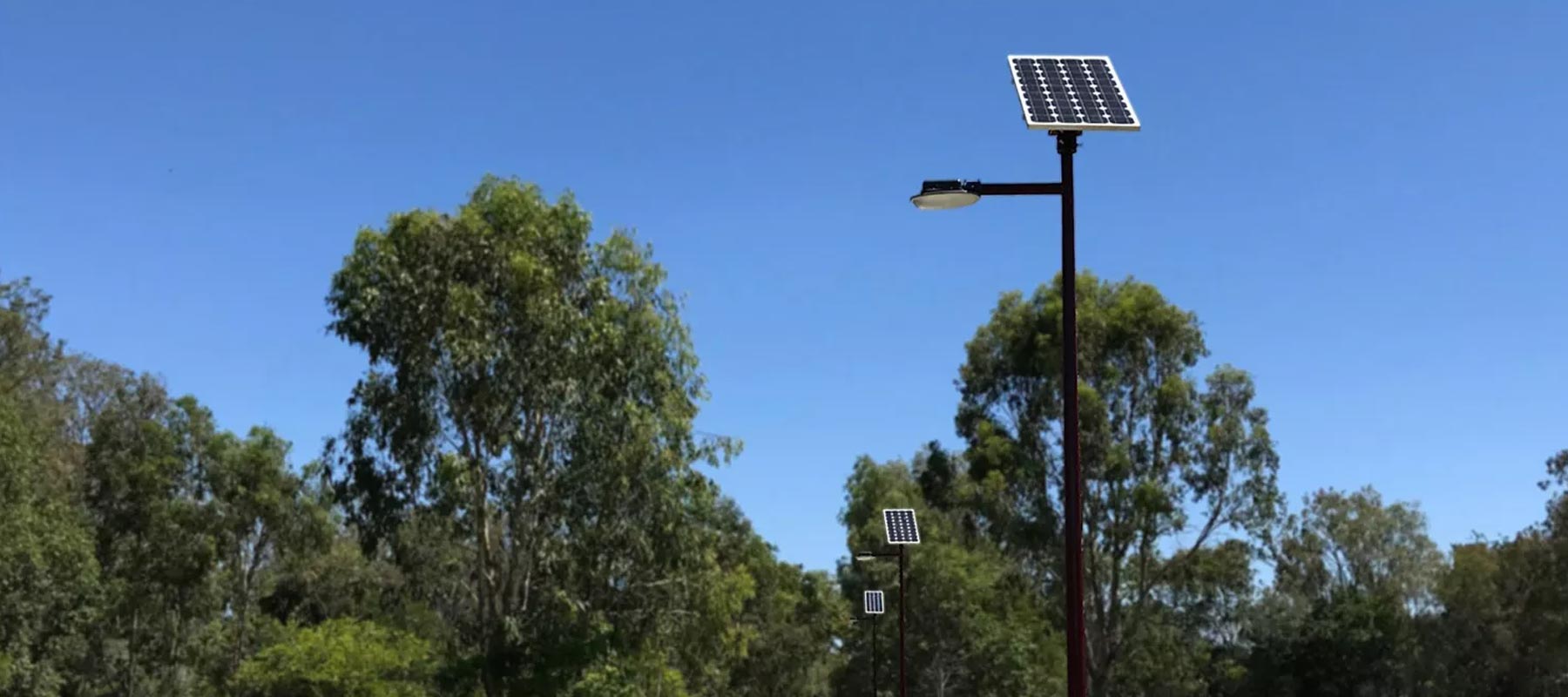 A series of streetlights were required along the Brisbane Valley Rail Trail to provide pedestrian light for trail users in the towns of Fernvale, Toogoolawah, Esk and Lowood.
Our Solution
Supply and install 230, 30W Delta Solar Light with Promenade Pole.
Outcome
Saferoads Solar Lighting was chosen for this project as it is an environmentally friendly solution, offering efficient lighting that is affordable to run. Saferoads 30W Delta Solar Lights have solar panels that can be faced in any direction to optimise sunlight, as well as built in lithium-ion battery storage. These features allow them to provide bright light throughout the night, therefore making parks and trails safer and more user friendly for the local community. The 30W Delta Solar Lights are also simple to install, which limits the time recreation areas and parks are closed to the public for works.
Gary Love from Somerset Regional Council said "The solar lighting which has been installed along the Brisbane Valley Rail Trail towns has been well accepted by local community groups and Council and provides a safe and usable trail any time of day or evening."