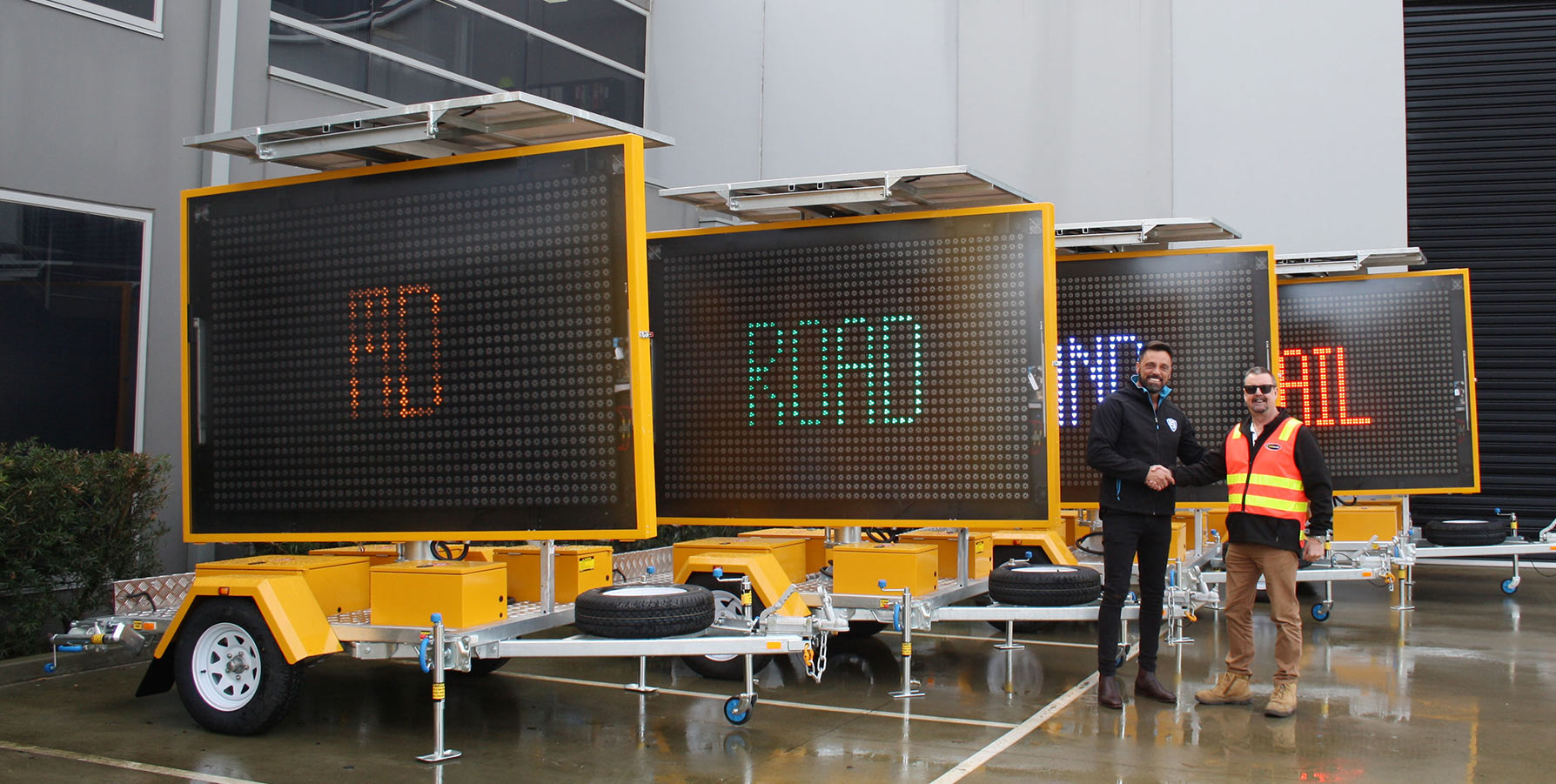 Based in Melbourne, Victoria, MD Road and Rail Traffic Management were looking for a cost effective, VMS solution for use on traffic control projects covering anything from stadium events to large scale construction works.
Our Solution
Supply of 4 Zone VMS Classic, 5 colour Electronic Signs
The Outcome
Archie Pappas, Director of Client Relations at MD Road and Rail Traffic Management , said Saferoads were chosen, not only for the quality of their Electronic Signs and their vast product knowledge, but also their ability to supply and dispatch the VMS units quickly.
"We just received delivery of our VMS Boards from the amazing team at Saferoads. Their professionalism and quick turnaround for delivery was way above and beyond outstanding. We would like to say a big thankyou to the team at Saferoads. We are looking forward to a long and lasting relationship and can't wait to place our next order" he said.