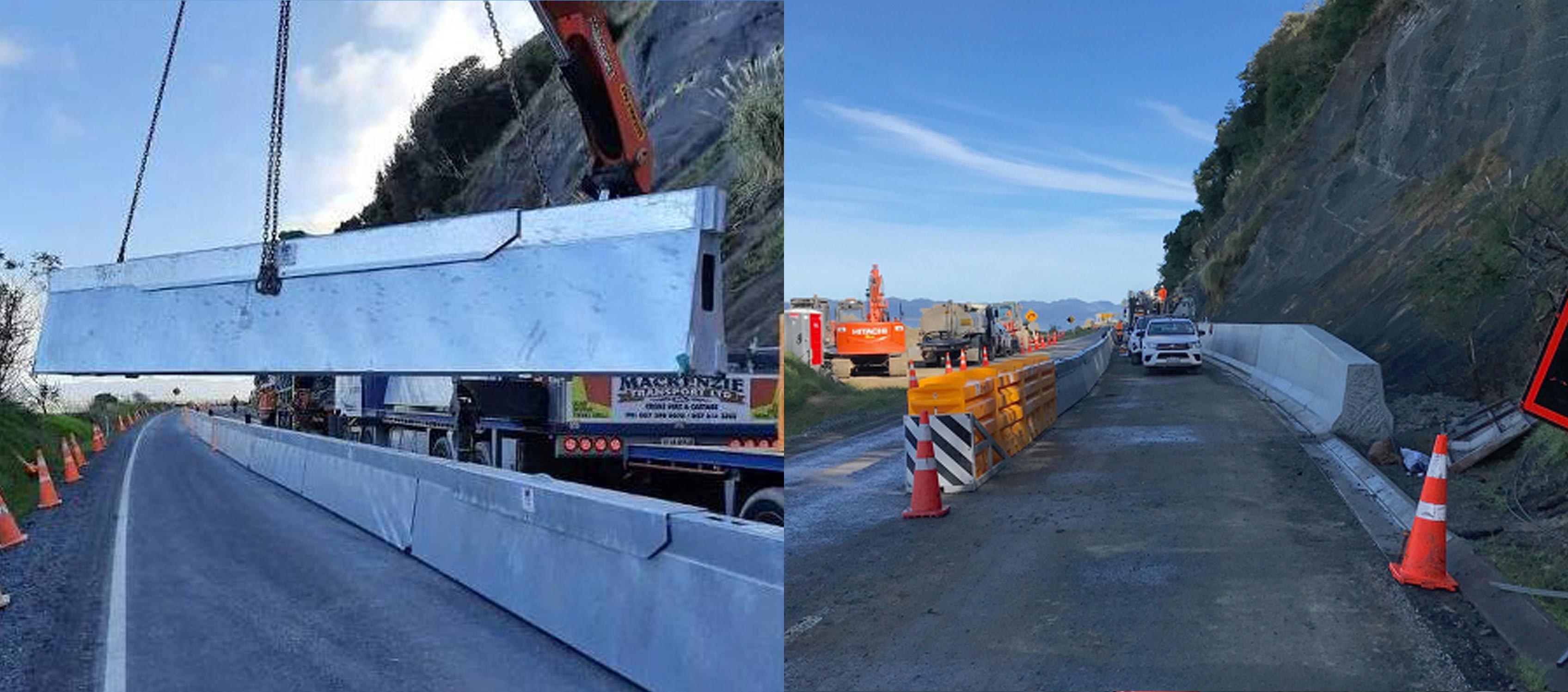 For many years a section of road on State Highway on the West Coast of New Zealand's North Island, has been affected by rock falls which cause road closures and potential hazards for motorists. The existing concrete barrier wall which contained the rockfalls needed upgrades. In order to do this, a barrier protected worksite needed to be created to give contractors a safe working space to complete the upgrades.
Our Solution
HV2 barrier was supplied by CSP as a replacement for the existing pre-cast concrete barriers normally used.
Outcome
The deployment of HV2 Barriers gave contractors a safe working space of 100-120m at a time. This meant it was easy to move the barriers along the road as work progressed. Using a digger to reposition the lengths of HV2 as opposed to the heavy lifting machinery required to move concrete style barriers, decreased the time frame dramatically.