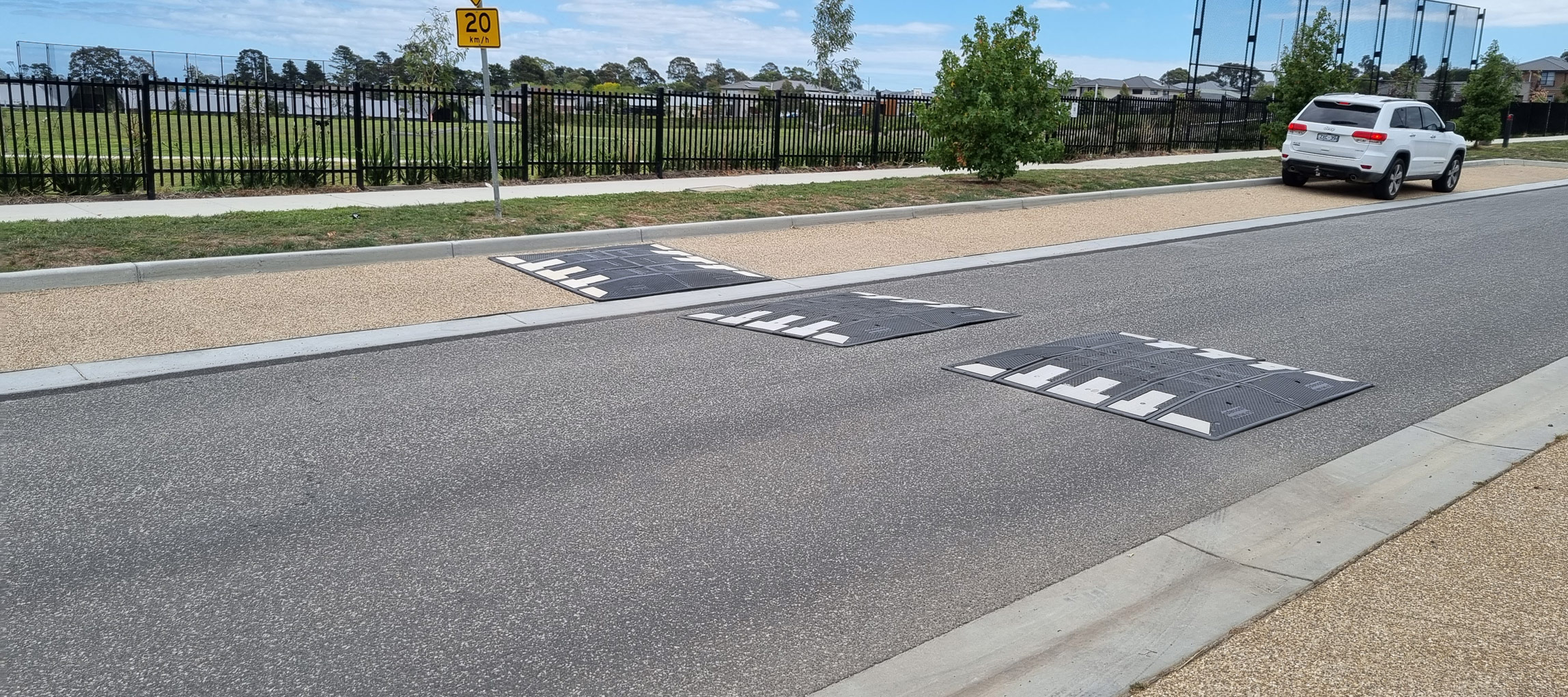 Cardinia Council adds rubber speed cushions to deter driving in indented carparking spaces
Saferoads was contacted by Cardinia Shire Council to supply and install an additional rubber speed cushion next to the existing Saferoads rubber speed cushions, previously installed in Officer South East Melbourne. The addition of the extra speed cushion aims to deter cars driving in the car parking spaces used for parking along a section of road next to a school.
Our Solution
Supply and install a 1.8m speed cushion to increase safety for families using the car parking space for drop off and pick up at the school.
The Outcome