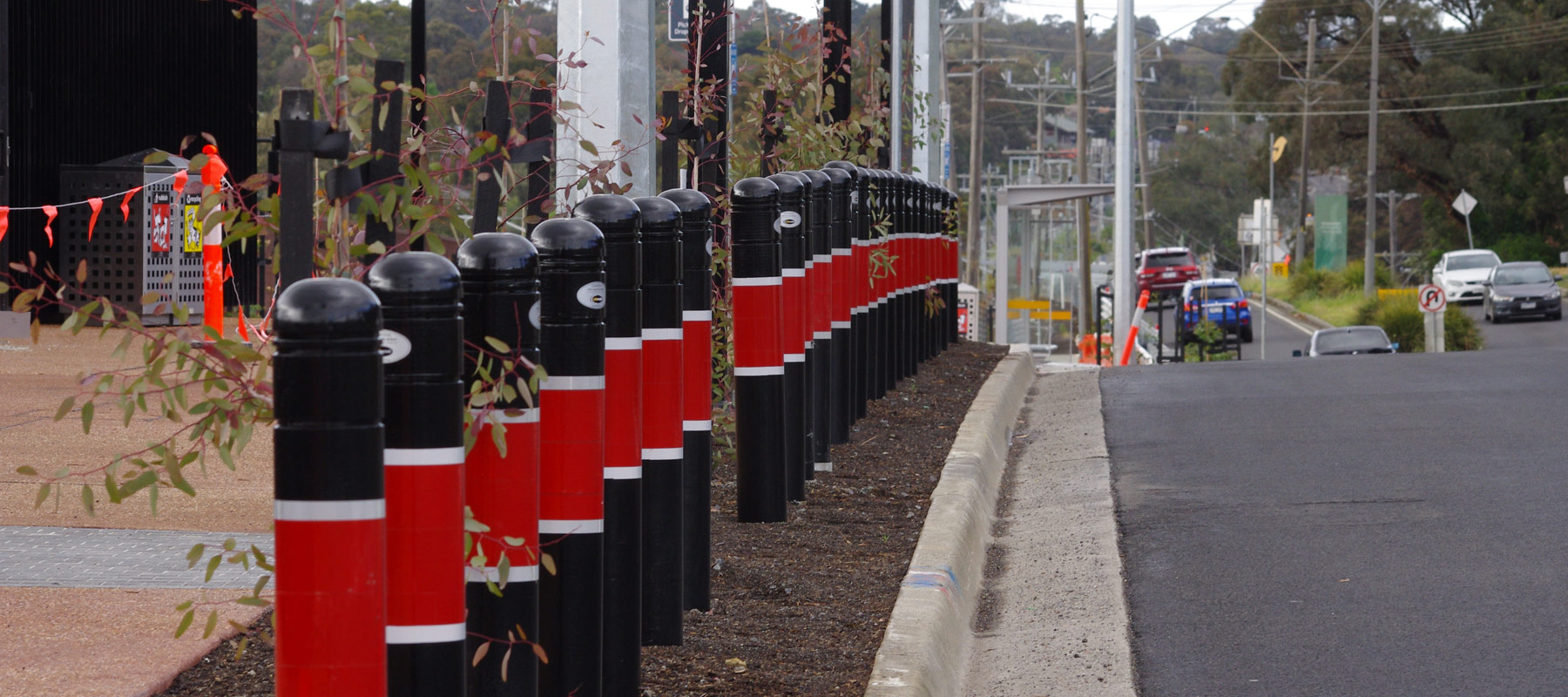 ACCIONA is a global leader in renewable energy and infrastructure solutions in both Australia and New Zealand. As part of the Hurstbridge Rail Line Duplication project, they required a bollard to protect pedestrians from errant vehicles along busy Para Road in Greensborough, Victoria. Works on this project included duplicating 2km of rail track between Greensborough and Montmorency stations and 1.5km between Diamond Creek and Wattle Glen stations. The upgrades to the Hurstbridge rail line will pave the way for more train services, less crowding and better connections for commuters.
Our Solution
Supply OmniStop Ultra Security Bollards.
Outcome
Saferoads OmniStop Ultra Security Bollards were chosen for this project, as they are energy absorbing, and designed to control errant vehicles of up to 1,600kgs from entering a pedestrian dense area. They are also crash tested and approved for use by Department of Transport (VicRoads).