Saferoads holds Melbourne Lunch & Learn
Saferoads was proud to present a Lunch and Learn event in Melbourne on Monday 16th September 2019.
It was a great turn out, with many stakeholders in the road safety industry keen to learn more about the new and innovative products including the HV2 Barrier, OmniStop Portable Bollard System and Roadway Solar V-LED Light.
The day also included a live crash test demonstration, featuring the OmniStop Portable Bollard System.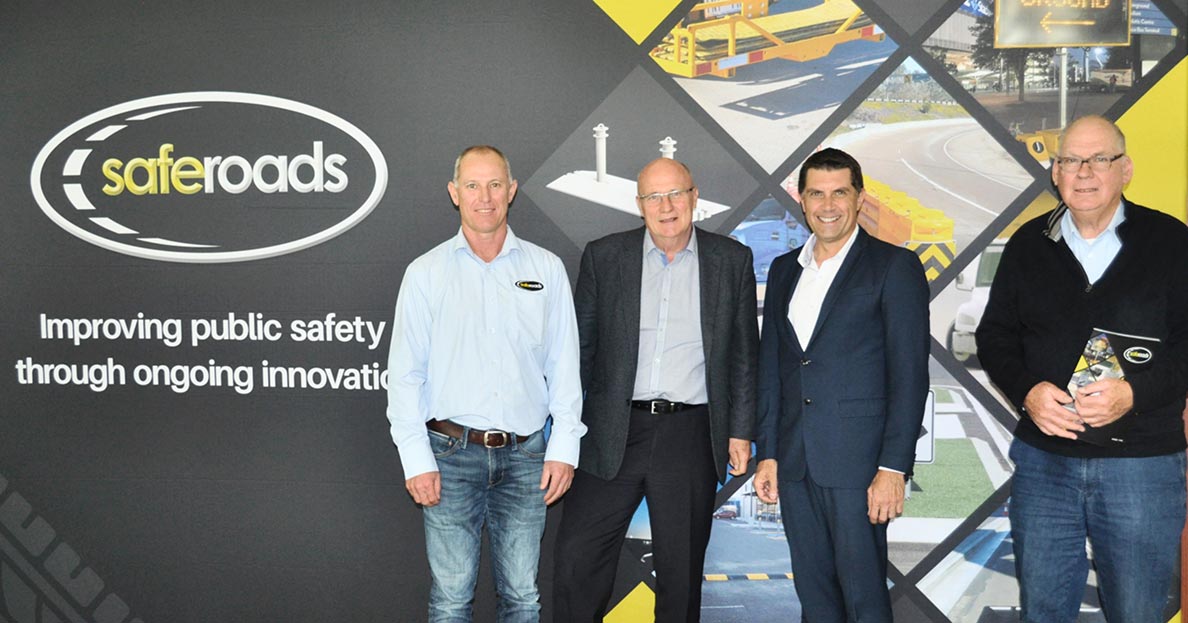 (Left to right) Saferoads CEO Darren Hotchkin, Saferoads Non-Executive Chairman David Ashmore, Saferoads Non-Executive Director David Cleland and Australian Road Safety Foundation founder Russell White